News
04 05.17.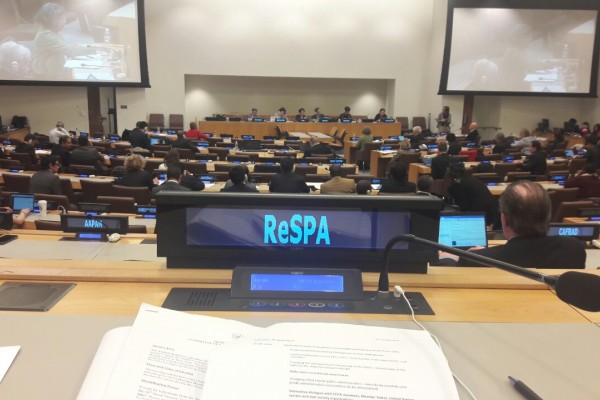 ReSPA Director participated at 16th session of CEPA and UNPAN (UNHQ, 24-28 April 2017)
The 16th session of the UN Committee of Experts on Public administration was held at the United Nations Headquarters from 24-28th April 2017.
The main subject of the session was " Ensuring effective implementation of the Sustainable Development Goals: Leadership, action and means".
The main topics discussed related to the Institutional Ledaership, Undertaken the needs of local authorities and communities by supporting and equipping them for the implementation of the SDGs, Development of principles of effective governance. It was noticed that almost all countries share the same challenges in the reform processes of public administration.
Apart from the session, regular coordination meeting of UNPAN members was held in order to discuss potentials for further cooperation but also how to increase visibility, regular communication and coordination between members.
Archive