News
01 06.17.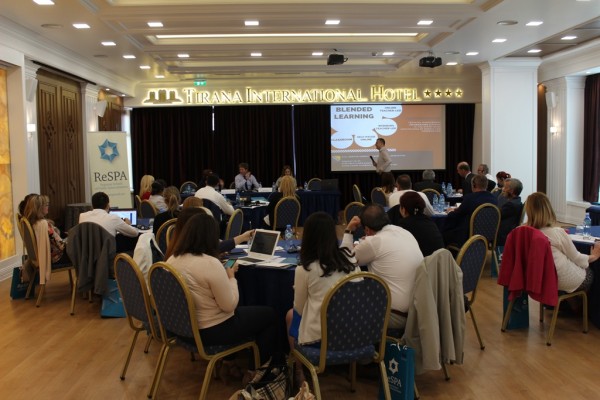 Meeting of the Working Group on HRMD Human Resource Management and Development– challenges and follow up
The two-day meeting of the Working Group on HRMD – challenges and follow up was held in Tirana (Albania), on 30-31 May 2017.
The meeting contributed to the exchange of information on the state of art in the region and planning of future activities in regard implementation of the merit based recruitment, implementation of Human Resource Management Information Systems (HRMIS), coaching, and the development of a leadership programme.
The meeting gathered the Heads of national training institution, Senior Officials responsible for HR policies and Officers who are dealing with HRMIS policy, development, monitoring etc. After fruitful discussion, the meeting identified ways to improve HRM Information Systems and specific trainings needs, in particular, related to the introduction of blended learning methods and e-learning modules as well as capacity building activities that shall create interactive and engaging training modules with self-testing and evaluations through e-learning platforms. In addition, the working group members endorsed the idea of combining initiatives regarding leadership training and the evaluation of leadership capacity and shared specific challenges/issues that are common for the WB region. Needs of each country were taken into account for future ReSPA activities in the area of HRMD.
Archive