News
27 06.17.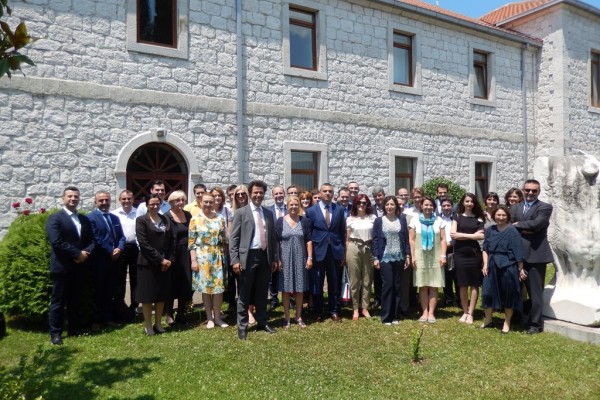 Regional Conference of Centres of Government
The Regional Conference, which took place on 22 and 23 June 2017 in ReSPA premises, organised by SIGMA, ReSPA and the Regional Cooperation Council (RCC), gathered officials of the Centre of Government (CoG) institutions of the Western Balkans, to share good practices and initiatives, as well as to discuss key challenges and common ways of enhancement of the functioning of the CoG.
Beside the senior officials of the key CoG institutions of all Western Balkan governments, the Conference brought together representatives of the European Commission (EC), SIGMA, ReSPA, RCC, as well as OECD experts and international practitioners. The event provided an opportunity to learn from the EC representative about the Commission's focus on this important aspect of public administration, and to hear the results of the work of the OECD with CoGs around the World. The SIGMA Comparative Analysis on Functioning of the Centres of Government in the Western Balkans was presented and discussed at the Conference. The participants also had an opportunity to discuss the work initiated by ReSPA and RCC on the enhancement of public participation practices in policy and legislation development. Moreover, ReSPA provided forum for discussion on possible further cooperation of Western Balkans CoG institutions.
Archive