News
01 12.17.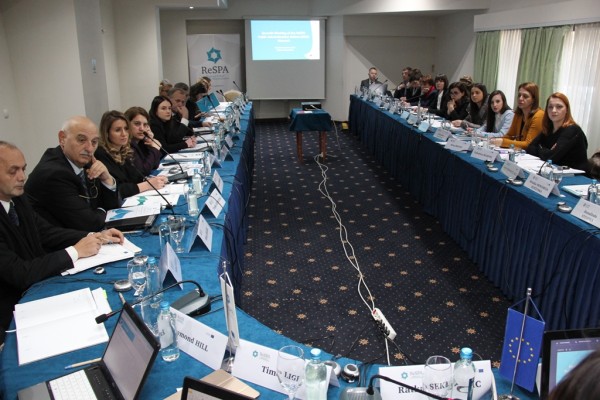 Seventh Meeting of the Public Administration Reform (PAR) Network
The Regional School of Public Administration (ReSPA) organized on 29-30 November 2017 its Seventh Meeting of the Public Administration Reform (PAR) Network. PAR Network had an important role in coordination of ReSPA working groups and provision of holistic approach of all ReSPA activities. Particular attention of 7th PAR Network meeting was devoted to discussion on two main topics: developed Methodological Guide for Costing PAR strategies, and Managerial Accountability.
These topics are important for public officials and servants who have responsibility in area of PAR, especially in development and implementation of Action plans for implementation of PAR strategies. There was agreed that ReSPA will explore possibilities to organize tailor made seminars for implementation and utilization of the tool, in cooperation with the EC, SIGMA and CEF.
In addition, network members were presented findings of Feasibility study of the establishment of a regional Quality Management Center in ReSPA and concrete Plan of Activities in 2018, its purpose, logic of interventions, timetable, locations of various events. Representatives of ReSPA Better Regulation, Human Resource Management and Development and eGovernment working groups, presented and exchanged information on the most important activities in their thematic areas.
Archive