News
02 03.18.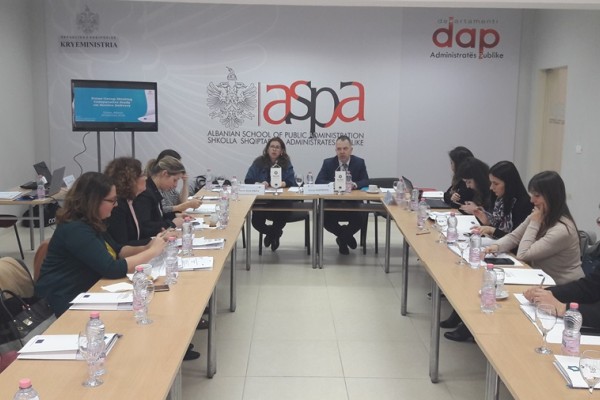 Focus Group Meetings in Tirana and Pristina on Comparative Study on Service Delivery
Focus Group Meetings on the Comparative Regional Study on Public Service Delivery was held in Tirana on 23 February, as well as in Pristina on 28 February 2018. The relevant participants analysed existing policy frameworks, re-thought strategic options taken in service delivery models, and explored the user satisfaction measurement approaches.
The meeting was composed of e-Gov and GAPA implementators on the central and local level, CSO/NGO who are focused on the question of accessibility and equality, relevant International Organizations, Business Sector.
The main objectives of the focus groups were to obtain structured discussions on three core topics:
A. Service delivery management & policy
B. (Self)Assessment of GAPA implementation
C. Digitalisation and eGovernment implementation
Discussions will result in a report following the pre-defined objectives for each core topic mentioned above.
The focus group meetings will be held in all ReSPA Members and Kosovo* by the end of April.
Archive