News
28 03.18.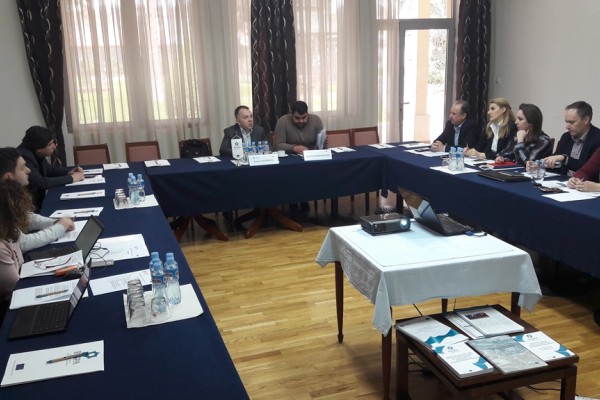 Skopje hosted the 5th Focus group meeting within Regional Comparative Study on Service Delivery
ReSPA organized a focus group meeting in Macedonia, as a fifth in a row, as a part of Regional Comparative Study on Service Delivery, after being held in Tirana, Pristina, Podgorica and Belgrade. Numerous target audiences took a part in the event at the MPs (Members of Parliament) Club in Skoplje on 27 March. The most triggered questions and comments related to the topic were quality of data, standardization of processes, policy design and coordination, interoperability and measurement of clients' satisfaction.
Furthermore, it was commented that reforming public administration is one of the key priorities on the political agenda of the Government of Macedonia. The overall objective of this modernization process is to adjust the status of the Macedonian public administration to rapidly change the needs of society and government. Such process is currently debated in the most of the European countries, and in this political and social context "Good Administration" has emerged as an inclusive concept indicating the principles and standards of contemporary public administration. It was stated that the Government of Macedonia has decided to bring the public sector in line with these principles and standards. The overall output of discussion was set of recommendations for the follow up with the identified "islands of excellence" such as Quality Management in Public Administration and Public Services and comprehensive tool for client satisfaction survey.
Archive