News
28 03.18.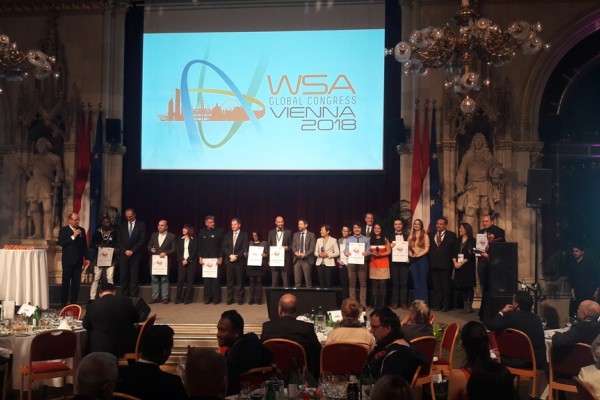 ReSPA took part at World Summit Award in the capacity of jury members
On 27 March in Vienna, the final activity of WSA Global Congress has been realized as a final assessment of the event and of award quality. During week 19-22 March four-day global Congress has been set in Vienna at the Rathaus (City hall) where more than 200 delegates have been gathered to get acquainted with the best innovative solutions designated to 9 categories (Government, Business, etc).
Forty WSA winners and five WSA Young Innovators pitched their innovative solutions in front of an experts' jury. ReSPA has been engaged in a jury panel. The jury had a tough choice to decide which one in each category has the best project, the most outstanding entrepreneurs and which team made the best pitch. In a democratic process and jury meeting, the WSA Global Congress jury decided on the WSA Global Champions 2018 who have been announced at the WSA Global Congress gala.
During the entire year WSA leverages its global network of start-ups, mentors, entrepreneurs, jurors, governmental representatives, ICT experts & international organizations to ensure a global multi-stakeholder transfer. WSA works with a daily growing network of thought leaders, innovators, entrepreneurs, government and business representatives and young founders. Nowadays, more than 180 countries are actively involved. ReSPA will continue collaboration with the WSA team and in September 2018 within ReSPA activity their engagement is foreseen.
Archive