News
17 04.18.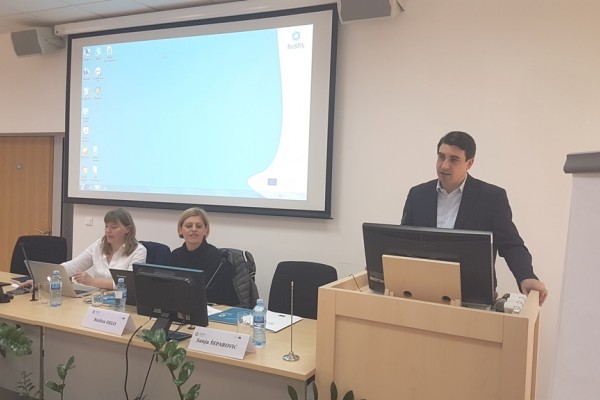 Training on Legal Alignment- Chapters 11 and 12
ReSPA continuously supports building capacities for legal alignment with the EU Acquis
From 11 till 13 April, with the aim to contribute to the strengthening of the administrative capacities for harmonization of national legislation, ReSPA organised the Training on Legal Alignment for 24 civil servants form the Western Balkan administrations, who are in charge of two negotiating chapters of the EU acquis: Chapter 11 – Agriculture and Rural Development and Chapter 12 – Food Safety, Veterinary, and Phytosanitary. The event was organized at the ReSPA Campus and enabled extensive elaboration of the two chapters and focused on examples of legal transposition and preparations of the negotiations process for the given chapters by the candidate countries.
Archive