News
28 05.18.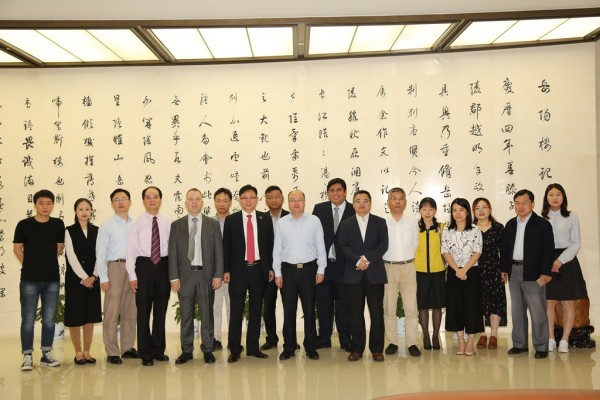 Workshop on Smart city in Shanghai included Western Balkans perspectives
Chinese Institute of social sciences (SAS) in Shanghai has invited ReSPA to be part of the Workshop Smart City Building in the New Era: Governance, Sustainability and Culture in a week 21-23 May 2018 in Shanghai, China. The workshop has been organized symbolically at the 60th Anniversary of the Shanghai Institute of social sciences and Shanghai Institute of Information Science. ReSPA has contributed to the event by giving a presentation on Smart Governance as a prerequisite for the smart cities once emphasizing a great role of Quality Management once setting the Organizational culture.
The presentation raised interest in the audience such as United Nations Project office on Governance (UNPOG), Shanghai Institute of Information Sciences, National University (Social Sciences) of Mexico and the others. The other presentations highlighted the importance of participatory Governance at the local level for the implementation of SDG (Sustainable development goals agenda) 2030, Global sustainable smart city cases in the context of the SDGs and other. Bilateral meetings has been realized with the Chinese authorities discussing about the possible modalities for the cooperation between SAS and ReSPA, which has been also initiated with the delegates from National University (Social Sciences) of Mexico in relation to Mexico and Latin America.
SAS has been founded in 1958 and is China's oldest institution for the humanities and social sciences and is the largest one outside the capital of Beijing. SASS is a leading think tank and a distinguished academic institution in China. SASS has 17 institutes and more than 20 interdisciplinary centers that conduct theoretical research and applied studies in humanities and social sciences, with a special focus on important issues arising from the current social and economic transformation and the country's continual reform and development. Since 2008, SASS has undertaken more than 200 research programs at the national and municipal levels, published about 5200 research papers, 421 academic works, and 15 periodicals, in addition to an annual publication of over 250 consulting reports.
Archive