News
24 07.18.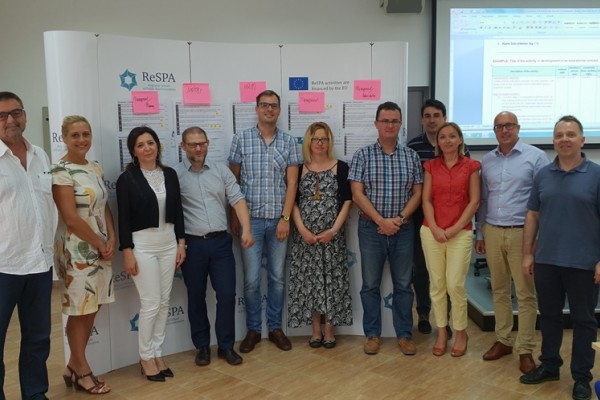 Workshop on CAF Action Plan of ReSPA in the framework of BACID 2 project
Workshop on CAF Action Plan of ReSPA was held on 24 July 2018 as the first activity of BACID 2 project. The activity is supported by the Austrian Development Agency and implemented by Austrian partner KDZ (Centre for Public Administrative Research) and ReSPA.
Workshop on CAF Action Plan is a continuation of ReSPA intention to institutionalize Common Assessment Framework, a Quality Management instrument which already shows its contribution towards general and specific optimization of organization's performance (e.g. quick wins). Participants' feedback and other sources (reports, plans, procedures) were taken into account during the workshop.
Finally, conclusions are discussed, validated and will be presented in the ReSPA Action Plan, which will convert generated knowledge and skills as well as lessons learned into measurable steps that will result in the improvement of ReSPA's performance.
Archive