News
05 09.18.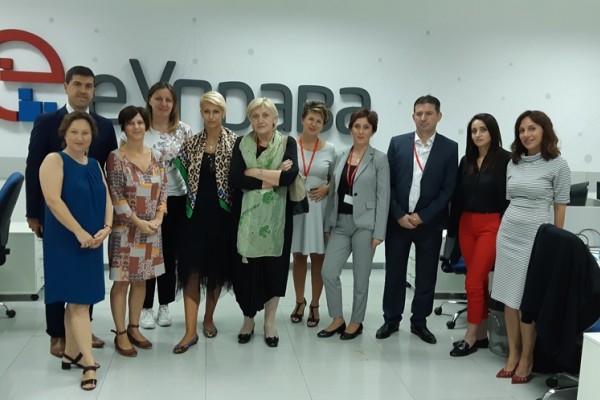 ReSPA Mobility Scheme: Working Visit for delegations from Macedonia and Bosnia and Herzegovina to the Republic of Serbia
ReSPA organised a regional exchange of peer-experience through the Working Visit to the Public Policy Secretariat (PPS), the Office for Information Technologies and e-Government, and the National Academy of Public Administration of the Government of the Repulic of Sebia.
Participants of the visit were senior public servants from the Ministy of Information Society and Administration from Macedonia, representatives of the Ministry of Justice and General Secretariat of the Council of Ministers of Bosnia and Herzegovina, as well as Assistant Minister of the Ministry of Economic Relations and Regional Cooperation of the Republic of Srpska, and representative of the General Secretariat of the Governemnt of the Federation of Bosnia and Herzegovina, from Bosnia and Herzegovina. This Working Visit was an excellent opportunity for exchange of experiences among peers in processes related to simplification and digitalisation of administrative procedures, in monitoring implementation of the work plans of government, in controlling quality of regulatory impact assessment (RIA), and in efforts related to capacity building of public administration.
Archive