News
13 11.18.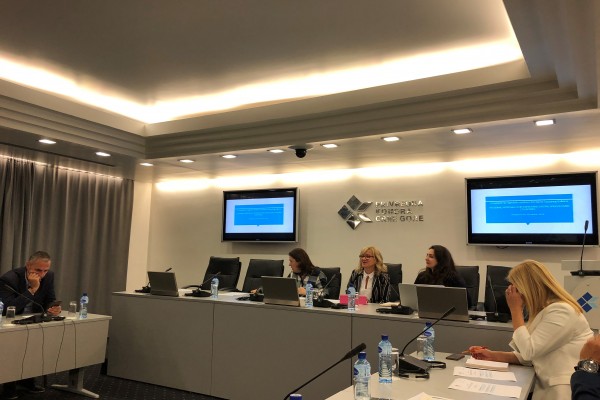 ReSPA participated at the event on Regional Approach for Improving digital skills
Following Regional Cooperation Council (RCC) initiative, i.e., Regional Approach for Improving Digital Skills, an excellent focus group was held at the premises of Chamber of Commerce on 13 November in Podgorica, Montenegro.
Ms Bojana Bajic, the representative of the Ministry of Public Administration of Montenegro, gave an introductory presentation. It was stated that the other countries from the Western Balkan Six (WB6) were equally involved in this important analysis, which was conducted by RCC and supported by Centre for Information and Development (CID).
The initiative aims to support regional framework concerning digital skills to align the WB 6 to the best practice from EU member states. Indeed, the importance of the later-mentioned framework is not only from its obvious connection with the Berlin Process agenda but also in its multi-stakeholder and holistic approach. It tries to involve and consult different stakeholders such as relevant ministries and agencies responsible for the public administration, education, IT sector as well as Academia, CSOs and other regional initiatives. ReSPA representatives have taken part in a discussion underlining synchronicity between RCC's study (which is expected to be finalised at the end of 2018) and the newest ReSPA Regional Comparative Study on Service Delivery which incorporates an important part devoted to eServices and Accessibility. Furthermore, ReSPA is planning to organise a Seasonal School in 2019 with the focus on digital skills, as well as to initiate regional Public Awards in 2020 where the use of IT / digitalisation may become one of the categories.
ReSPA representative also mentioned the importance of alignment with Education Regional Initiative (ERI) and their possible contribution to the institutionalisation of digital skills in the education system, OECD Competitiveness outlook 2018 results and DG NEAR regional gender study. In the upcoming period, we expecte to continue the discussion with the main goal to identify areas for possible joint initiatives.
Archive