News
06 03.19.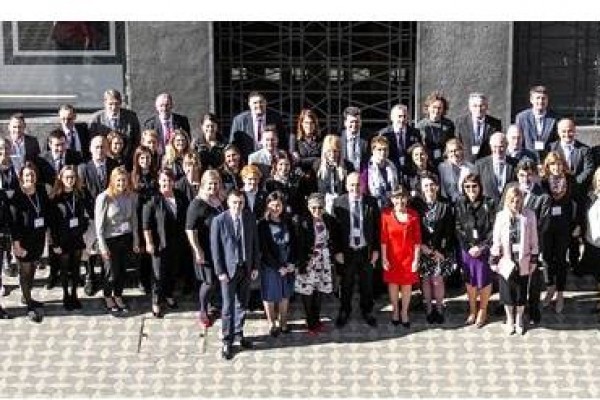 SEE Regional Policy Dialogue,Ljubljana, February 26-27, 2019
ReSPA Director participated at the Regional Policy Dialogue in Ljubljana, on 27-28 February, organized by Centre of Excellence in Finance (CEF).
She had a speech at the opening session and also participated at the Kick-off event for EU project " Fiscal implications of Structural Reforms" that gathered high level representatives from Ministries of Finance in Western Balkan and Turkey as well as representatives of several line Ministries, EC, experts from the region and wider.
On the margins of CEF event, ReSPA Director had a meeting with Director of Slovenian Academy of Public Administration, Ms. Breda Gruden, and the topic was organization of high level policy dialogue in Ljubljana in September 2019.
Archive