News
12 04.19.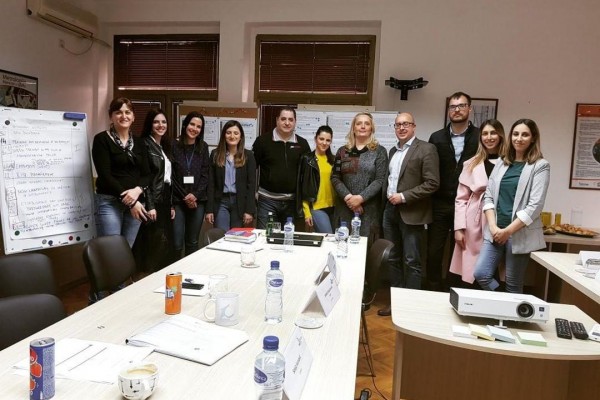 CAF Implementation in Montenegro
Leading towards excellency in Public Administration is supported by the implementation of Quality Management in the PA institutions of the Western Balkans implemented by the BACID II project lead by the KDZ (Centre for Public Administrative Research)and partnered with ReSPA. As a very first pilot initiatives of the latter mentioned project have been initiated in Montenegro started in December 2018. The latest developments included two important events: Workshops on CAF Action Plan at the Bureau of Metrology of Montenegro (BMM) which was held on 8 and 9 April 2019 and the Self-assessment Workshop in the Directorate for Good PA and Activities of NGOs held on 10 and 11 April 2019.
During the both workshops, the CAF teams of both institutions delivered concrete inputs which will pave the way for further change and development of the institutions. During the process of CAF implementation each member of both teams were committed to bring high standards of work in every aspect of a their operations which left strong belief that they are eager to install and make permanent climate where employees continuously improve their ability to provide on demand products and services that customers will find of particular value which is the definition of Total Quality Managment. It is also trusted that selected pilot institutions may act as role mode in Montenegro and beyond in the region.
Archive