News
08 06.19.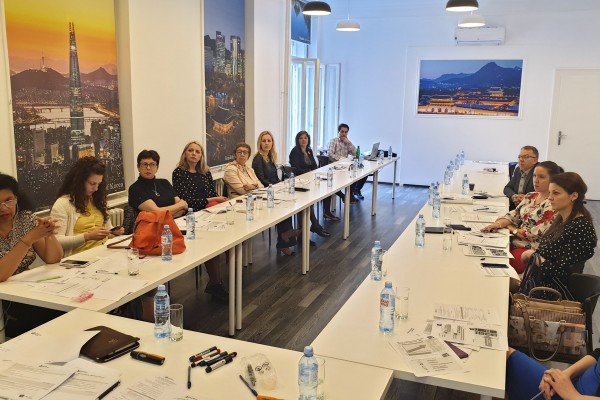 Ministry of Public Administration and Local Self-government (MPALS) of Serbia launches CAF implementation
ReSPA and KDZ organisation have continued fruitful implementation of the pilot activities in the domain of institutionalization of the Common Assessment Framework (CAF). Eleven representatives of Self-assessment group of the MPALS of Serbia attended the initial CAF training which was held in the Korean-Serbian Centre in Belgrade on June 6, 2019. Indeed, the introduction of CAF in a comprehensive institution, like in the Ministry responsible for public administration, raised a lot of inquiries. They were primarily targeting inter-sectoral communication and cooperation, potential barriers and bottlenecks, transferability of EU experience of CAF into the national (Western Balkans) context and sustainability of the activity. The trainees also expressed additional interest for the continuation of the activities in this area, like a possible realization of CAF Training of trainers. It was also confirmed that other public institutions in Serbia would be interested to obtain support in CAF implementation.
"More than 50 counties, including EU member states implement CAF as a general framework for quality management in public administration, which is one of the preconditions for using structural funds for EU member states. Ministry of Public Administration and Local Self-government will be the first public institution in Serbia to implement this quality management tool. The overall aim is to improve the work of the institution, but also to enable the setting of unique CAF centre in Serbia for the CAF implementation and dissemination of knowledge and experiences.", stated Ms Ljiljana Uzelac, Head of PAR unit in the MPALS of Serbia.
Archive