News
15 07.19.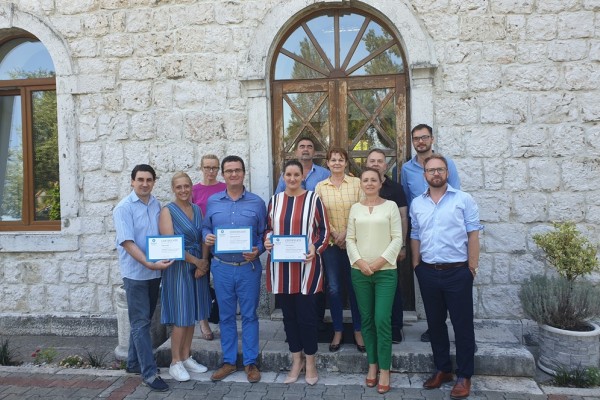 Training of Trainers (ToT) in Common Assessment Framework (CAF) at ReSPA Secretariat
For several years now, by delivering comparative studies, trainings and other learning events, ReSPA is promoting the use of Quality Management in Public Sector Organisations in the Western Balkan region.
As a result of the Feasibility Report on ReSPA Quality Management Centre (2017), ReSPA intends to play even more crucial and central role. With this Training of the Trainers in the Common Assessment Framework, ReSPA continues the efforts to strengthen the capacity of the Secrtariat with the ambition of playing a key-role in spreading and stimulating the use of Quality Management, in particular CAF. Mr Nick Thijs, Senior Expert in Quality Management, who was engaged to deliver the CAF ToT, helped ReSPA staff to become more knowledgeable and skilled in conducting CAF trainings and provide mentoring and coaching to its beneficiary in the Western Balkans.
Archive