News
19 07.19.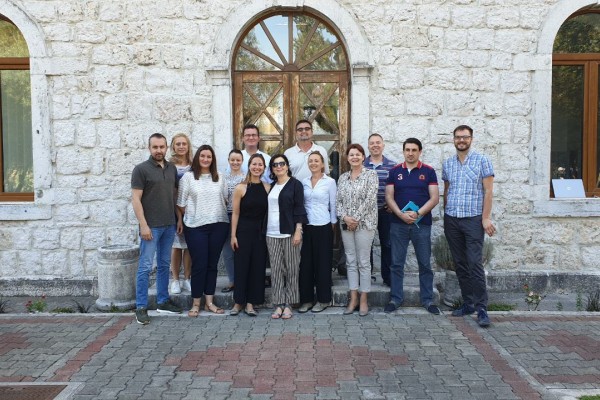 Training on Conflict resolution - Handling difficult people and situations conducted in ReSPA
The objective of the training was to support ReSPA Secretariat to recognize the behaviours that will jeopardize the organization's results, apply key steps in resolving the conflict, resolve unproductive reactions of team members and Support other team members in their conflict resolving. The participants obtained familiarity with planning and applying difficult situation resolving techniques and managing of unproductive behaviours.
2-day training at ReSPA in Conflict Resolution and handling difficult situations has been an inspiring, lively and insightful event. Working with the team of quite diverse, clever, open and interactive members and ReSPA director has been a great experience from many angles – exploring instances of successes the team has already managed to cultivate among them as well as their preferred future – where they want to go and what difference they are hoping to make in Western Balkans and wider. As is common in teams, vast majority of time and energy is often spent discussing the upsetting past or threatening future, however the majority of this team has been truly receptive for postmodern approaches which focus on desired future and outcomes rather than solving problems. I am hoping our two days together have laid a solid foundation and empowered most members sufficiently, so they can try some tools they learned in their line of work and with other colleagues and stakeholders." notified Ms. Biba Rebolj, assigned Senior Expert in Communication skills.
Archive