News
09 09.19.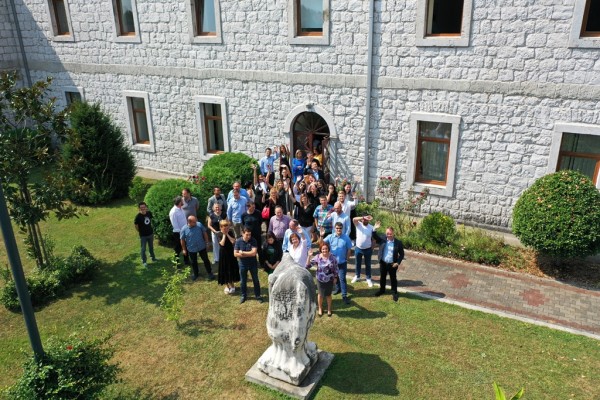 Seasonal School on Digital Transformation, the new flagship initiative of ReSPA
Last week (02-06 September 2019), ReSPA launched the Seasonal school on Digital Transformation, the activity that tends to be nominated as the flagship initiative of ReSPA. Its complex nature and very innovative methodological approaches in combination with selected topics raised a lot of interest in the Western Balkan region and in the EU.
The events engaged more than 10 experts coming from the USA, the European Union and the Western Balkan region. This collaborative work would not be successful without 30 motivated public servants from Albania, Bosnia and Herzegovina, Montenegro, North Macedonia and Serbia. Honorable speakers from Observatory of Public Sector Innovation (OPSI), OECD, Regional Cooperation Council, California Health and Human Services Agency (CHHS) and Balkans demonstrated how multidisciplinary teams may be developed, efficiently used and sustained in the process of digital transformation of public administration. Two mainstream topics, the Human Centered Design and Agile Management, shaped the entire programme. As demonstrated during the event, "Human Centered Design develops solutions to problems by involving human perspective in all steps of the problem-solving process", while "Agile management is a way for developers and teams to deliver a better product, in a faster manner, through short, iterative, interactive sessions/sprints".
The final outcome of the Seasonal school on Digital Transformation is a guide book for running above stated processes. Due to high interest, it is believed that the activity will diversify and will be repeated as of next year.
Archive