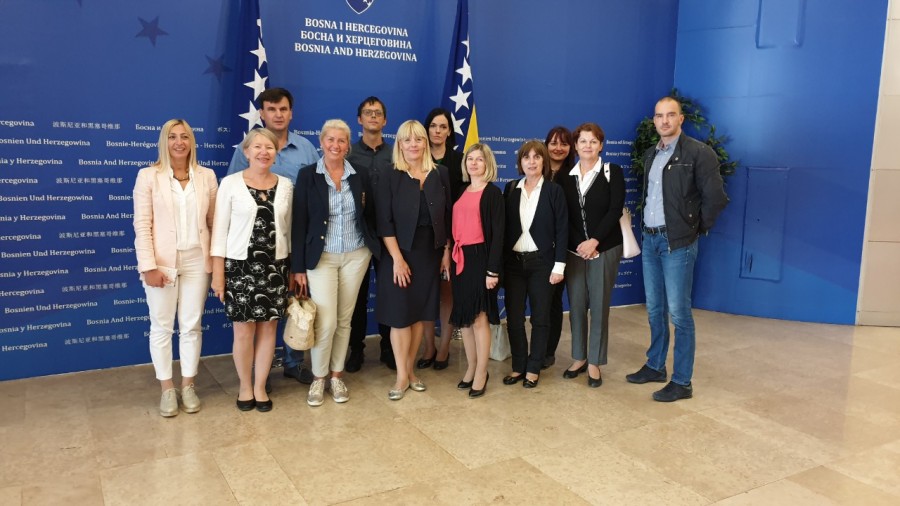 Mobility scheme programme- Visit to the Civil Service Agency of Bosnia and Herzegovina
---
Within the mobility scheme programme, which foresees the exchange of knowledge and experience in e-learning, ReSPA has organized the visit for the representatives of the Human Resource Management Authority (HRMA) from Montenegro to the Civil Service Agency of Bosnia and Herzegovina (CSA of BiH).
Since 2013 the Civil Service Agency has introduced new types of training: webinar (online distance learning in real-time), and self-paced training (online learning in which the trainee determines the rhythm of learning), therefore, the visit provided an opportunity to HRMA representatives to learn more about experiences after the introduction of eLearning.The HRMA representatives were presented with the Information System for Electronic Management of the Training Organization - TMS (Training Management System), which enables full automation of the whole process of training realization; and E-recruitment, an Information System for managing the process of recruitment of civil servants to the institutions of Bosnia and Herzegovina, through which the process of announcing the vacancy is conducted. In addition, they got familiar with the conducting the vacancy procedure with electronic notification of candidates as well as managing the placement for all vacancies for admission of civil servants to the BiH institutions, conducted by the Agency.
The study visit was also attended by representatives of the Twinning project "Support to Public Sector Human Resource Management" from Finland, which envisaged the establishment of e-learning as an activity.