News
10 02.20.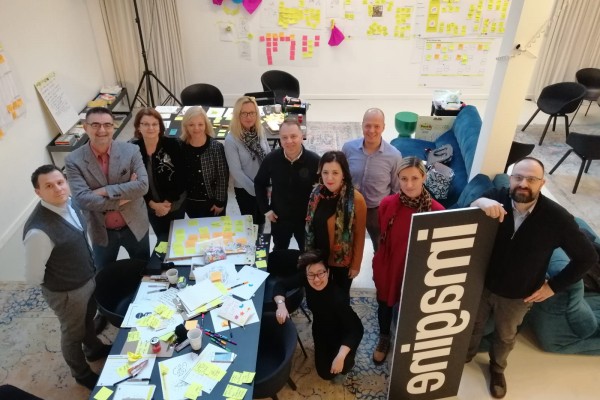 ReSPA participated in the Design Thinking Training
ReSPA Governing Board members at the Senior Official level, ReSPA Director and number of ReSPA staff participated in the Design Thinking Fundamentals & Facilitation Course 2020, which takes place on 4-6 February 2020, delivered by the Design Thinkers Academy, Amsterdam, the Netherlands.
The participants were introduced into the key skills for facilitating design thinking activities and workshops, linking "designerly" approaches to current practices for developing strategies and services and working on an actual challenge using design thinking approaches, activities and tools with a focus on actual facilitation.
Archive