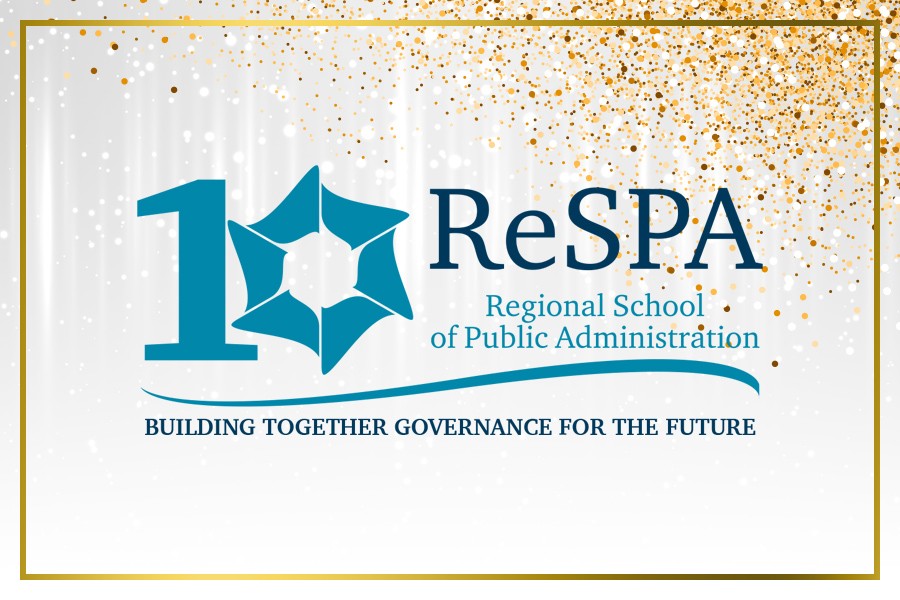 ReSPA is celebrating 10th Anniversary
---
Over the last ten years, ReSPA has become the Public Administration Reform Partner proven across the Western Balkan governments
Established as a joint initiative of the European Union and the Western Balkan countries (Albania, Bosnia and Herzegovina, Republic of North Macedonia, Montenegro and Serbia), ReSPA is devoted to bettering public administration services to citizens and businesses in the region.
As a people-oriented international organisation, we in ReSPA are aware that European integration gives the citizens in the region a chance to build institutions that will gradually become more transparent and trustworthy, that will last and create a culture of self-regulation in the Western Balkans societies.
Through more than 400 networking and capacity development activities that we have conducted over the last ten years, more than 8.000 civil servants in the Western Balkans administrations have obtained better knowledge and skill-set within Public Administration Reform, Public Finance Management, European Integration and Human Resource Development Management.
Reflecting the needs of the Western Balkans governments, citizens and businesses, we have conducted more than 30 policy papers such as policy analysis and comparative studies with more than 150 regional and country-specific policy recommendations in the area of Public Administration Reform and European Integration.
During the last ten years, we have built long-term partnerships with international organisations, the European Union, EU Member States' partner institutions, government bodies, universities, think tanks and NGOs around particular topics, to encourage and facilitate exchanges and cooperation between them and the Western Balkans. All our partners, such as the European Commission/DG NEAR, OECD/SIGMA, KDZ, EUPAN, UNPAN and others, place their trust in our working group teams to develop, plan and implement concrete ideas and outputs for economic, social and political changes together with them. Through membership in various networks, we have the opportunity to exchange and promote our knowledge, experience, good practices and lessons learned, which fuels us to be of service to and support those who have entrusted us with their confidence.
With a clear perspective for further EU support beyond 2023, we will continue to support the creation of transparent, accountable and professional public administration institutions in the Western Balkans, by covering five thematic areas Quality Management, e-Governance, Human Resource Management and Development, Centre of Governments and Better Regulation.
"Our evolution proves our responsiveness and flexibility by adapting to new roles and tasks and demonstrates our readiness to explore and implement the best ways to support our members to respond to particular challenges and reform requirements.
All achieved results come from the clear vision, strategic approach, commitment and enthusiasm of the entire ReSPA team, members of the administrations involved in our governance structures, subsidiary bodies, working groups, networks, liaison officers, and from the strong support of the European Commission as our leading donor and partner."
Ratka Sekulović, ReSPA Director