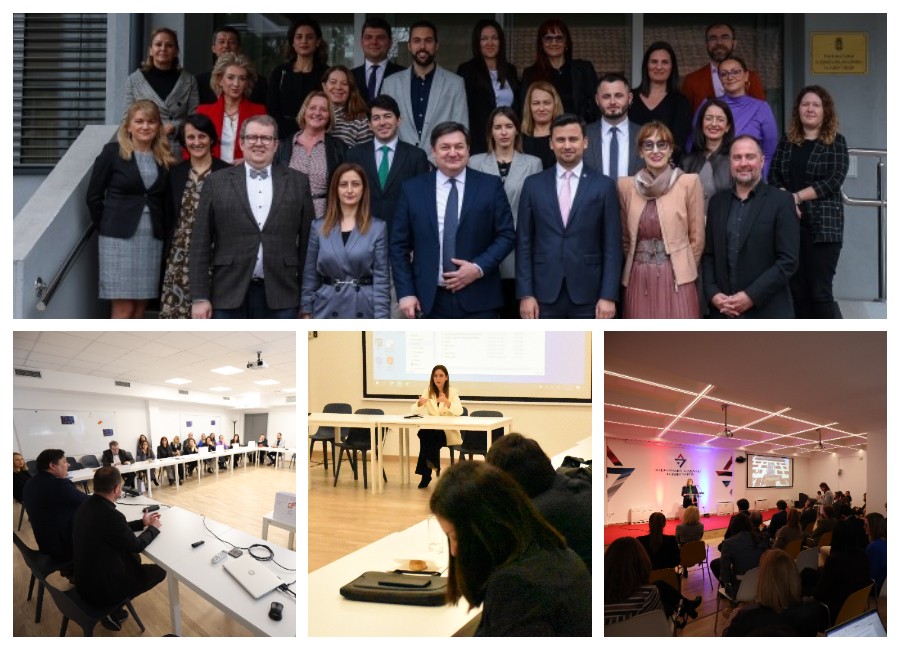 Handjiska-Trendafilova: Inter-Institutional Cooperation is a Strong Vehicle for Strengthening the Capacity and Knowledge of Civil Servants
---
ReSPA Director, Maja Handjiska-Trendafilova contributed to the Multilateral Meeting "International Cooperation in the Spotlight" hosted by NAPA on the occasion of celebrating its 5th Anniversary.
"All that ReSPA does go in the same direction: modernization of the public administration focusing on human capital and regional collaboration. In that process, inter-institutional cooperation and opportunities for sharing experiences us who propel the continuous growth of civil servants is of immeasurable importance" said Director Handjiska opening the second day of the Meeting. Handjiska presented two-fold ReSPA's support activities: those with regional context (conferences, trainings, workshops, seasonal schools, learning initiatives) and those that directly support the Members (on-demand support, mobility schemes, horizontal facility).
The Meeting gathered directors and senior representatives of 15 European institutions or professional development of public administration employees. They discussed different types of international cooperation and the concept of administration as a service for the citizens.
At the margins of the Meeting, Director Handjiska met with Tanja Miščević, the Minister for European Integration in Serbia, discussing ReSPA's plans and instruments for advancing public administration and governance reforms and contributing to the EU integration process of the Western Balkans.