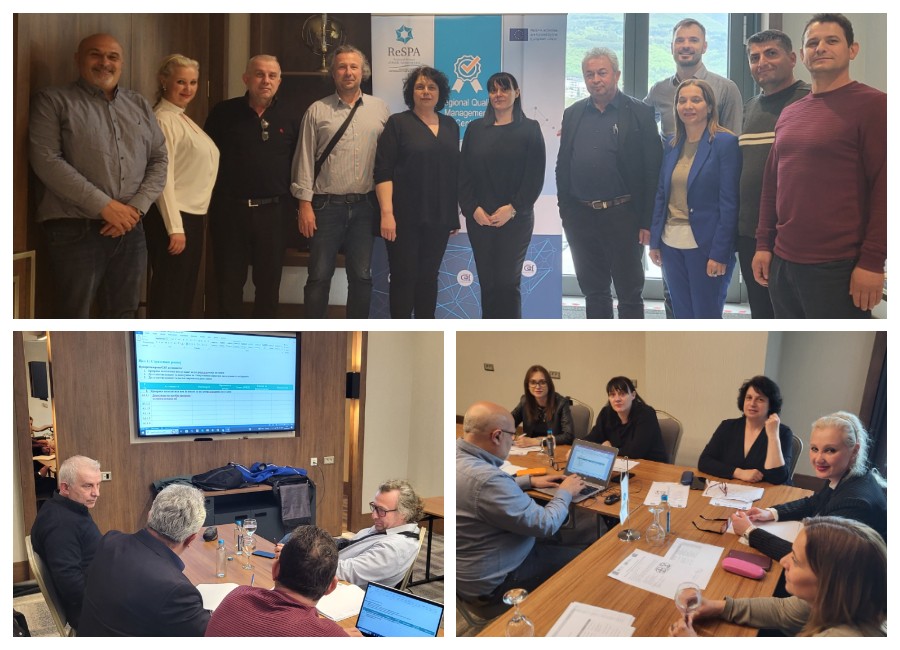 CAF Self-assessment team of the Ministry of Agriculture, Forestry and Water Economy of North Macedonia developed Action Plan at the final CAF Workshop
---
ReSPA held the third–final CAF Workshop at the Ministry of Agriculture, Forestry and Water Economy of North Macedonia.
After two successfully implemented CAF Workshops and well-conducted self-assessments with detected shortcomings and areas for improvement in the institution, today, ten members of the CAF Self-assessment team focused on developing the CAF Action Plan. They discussed recommended actions for improvement and agreed on future actions and concrete measures. Today's CAF Action Plan Workshop, guided by the ReSPA expert Igor Markovski and programme assistant Slaven Bukarica, focused on prioritising areas for improvement and actions envisaged within the Action Plan.
During the next 1-3 years, they will jointly work on detected areas for improvement: strategic development, customer satisfaction survey, IT and digitalisation, organisational development, HR and managing facilities. The CAF Self-assessment team members will also track the project's status regularly not to lose focus on their way to excellence.