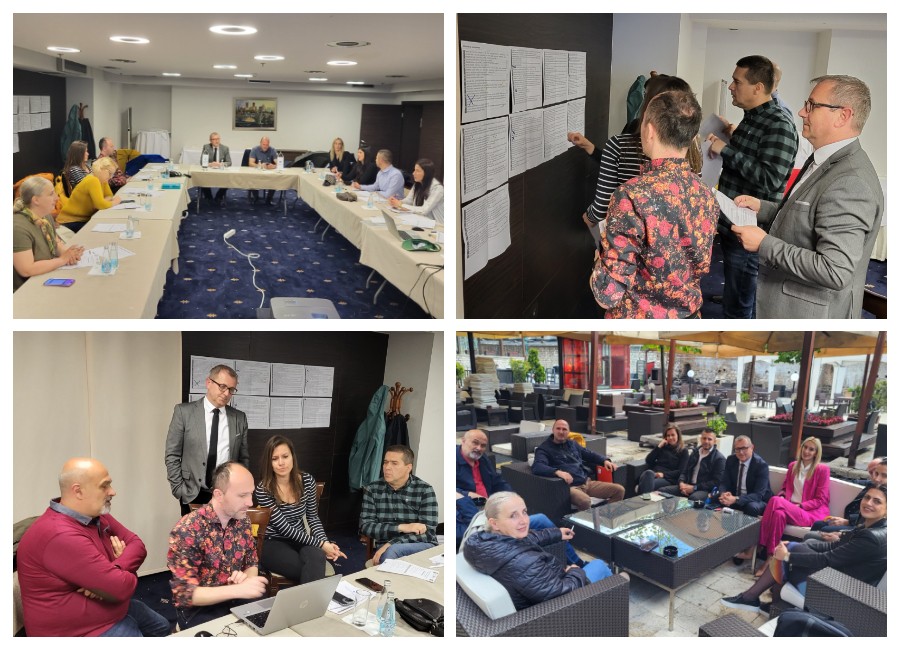 CAF Self-assessment team of the Public Administration Reforms Coordinator's Office of Bosnia and Herzegovina (PARCO) developed Action Plan at the final CAF Workshop
---
11-12 May 2023, Sarajevo, Bosnia and Herzegovina
After two successful CAF Workshops and well-conducted self-assessments with detected shortcomings and areas for improvement in the institution, in the third CAF Workshop, members of the CAF Self-assessment team focused on developing the CAF Action Plan.
They discussed recommended actions for improvement such as improvement of internal communication, risk management and building the image of PARCO among the broader public, and agreed on future actions and concrete measures envisaged within the Action Plan.
ReSPA expert Igor Markovski and programme assistant Slaven Bukarica, guided the PARCO Self-assessment team in developing Action Plan and will be at their further assistance over the next 3 years jointly with ReSPA RCMC team members and KDZ team while carrying out activities envisaged within the Action Plan.