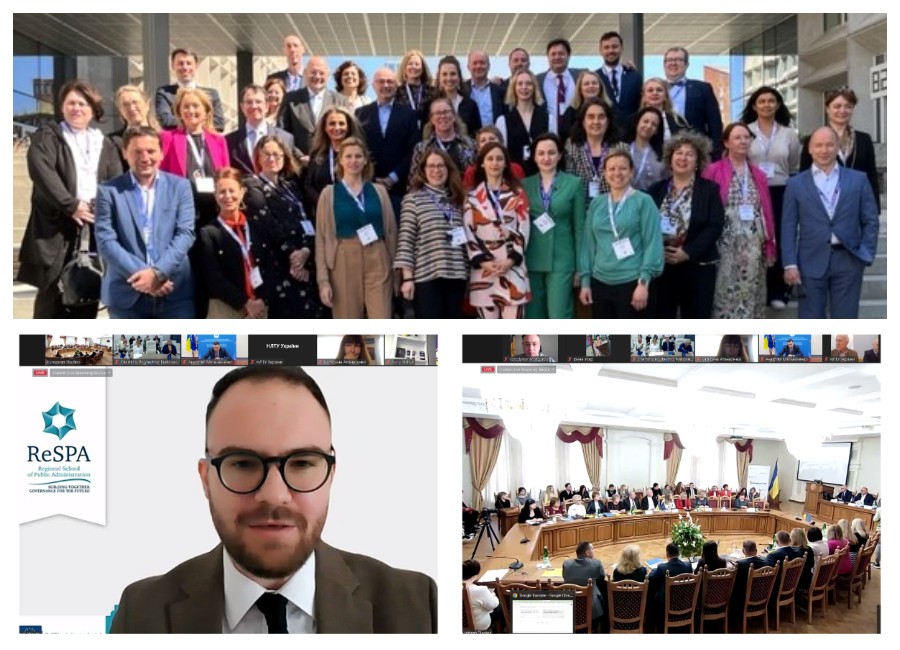 ReSPA contributed to the DISPA 2023 & "European Guidelines for Public Administration" Conferences: deepening collaboration with our partners and seeking ways to open avenues for the new ones
---
11-12 May 2023, Stockholm, Sweden / 12 May 2023, online attendance to the hybrid Conference
ReSPA took an active part in two Conferences aiming to deepen collaboration with DISPA Members and open avenues for the exchange and collaboration with the Ukrainian public administration institutions that are facing similar issues as those from the Western Balkans.
At the DISPA2033 Conference hosted by the Swedish Council for Higher Education under the umbrella of the Swedish Presidency of EU, ReSPA team gave insights on the latest trends in crisis management in public administration, while participating in the discussions on human response to the crisis, the way to manage a crisis in public administration focusing on the importance of digital learning, agility, leadership development and better communication in coping with crisis, etc.

"Mutual learning and exchanges with EU member states on ways to support the public administration on its path to a more effective PAR agenda and EU accession, despite the pressing challenges, are of paramount importance for ReSPA and our region. This conference was also a great opportunity to hear from eminent professors, researchers and practitioners from the EU member states and EU institutions on the latest news and approaches as well as on the latest reform areas and developments across the EU in that could be relevant and applied to the Western Balkans public institutions", said Maja Handjiska Trendafilova, ReSPA Director.
Exchange with DISPA network members was an opportunity for the ReSPA team to discuss novelties in crisis management in public administration but also to deepen collaboration and strengthen international cooperation within EU institutions.
ReSPA Programme Coordinator Gentian Xhaxhiu contributed to the "European Guidelines for Public Administration" Conference organized by the National Agency on Civil Service of Ukraine, which tackled finding effective approaches to solving actual challenges in the formation and functioning of an effective public administration system.
While presenting to 70+ participants the vast ReSPA's expertise in supporting public servants from the Western Balkans to cope with numerous challenges and to provide the best possible services to citizens, Xhaxhiu focused on the importance of empowering them with critical knowledge and tools aiming for constant improvements in PAR Agenda.
"ReSPA is seeking ways with the Ukrainian High School of Public Governance how to deepen collaboration and exchange towards progress in PAR Agenda which is one of the fundamentals for EU accession and remains a joint challenge for the Western Balkans and Ukraine" concluded Gentian Xhaxhiu.