Articles
26 04.11.
Seminar "Managing the Administration" (Nov. 2010): Interview with Eriona Rusmajli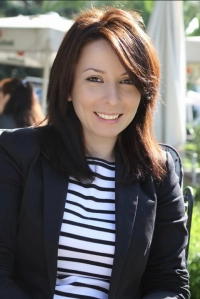 Eriona Rusmajli, Department of Public Administration (DAP)
What were your expectations when applying for the course?
My expectations were quite clear: I wanted to build on my knowledge and skills of modern strategic management techniques and methods used in public administration as well as management in general and specific knowledge for leadership and people management.
To what extent would you say these expectations were met?
I can say that my overall expectations for the course were met. It was a very interesting course which was focused on defining strategies, setting clear objectives, negotiating between different interests, coaching, supporting, motivating, delegating tasks, handling conflicts and dealing with employees of different age groups and levels of experience within the administration. In particular the methodology of the training course was quite different from others I have attended, such as the questionnaires sent out before the seminar, the assignment for observation and actions on how to apply the learning material to practical exercises etc.
How far has the knowledge you acquired during the course been transferable to or useful for your daily work?
Very much so. I now have a better understanding of the new management techniques and methods used in public administration and since I work for the Department of Public Administration the acquired knowledge, and especially the circumplex model as a framework for interpersonal communication and leadership, will be very useful for my daily work.
Have you kept in contact with the other participants?
I am in contact with most of the participants of the training course and we also became friends in other social networks. I had a very pleasant time with all of them in Danilovgrad. I hope the network established there will be quite useful and pleasant in the future as well.
Do you have any other comments or feedback regarding the course?
We are from the same region and have more or less the same administration and hence the same difficulties. I can say that this exchange of experiences among participants is always very much appreciated.
Archive