Articles
26 04.11.
Course on Legislative Drafting (Feb. 2011): Interview with Dhoriola Papailia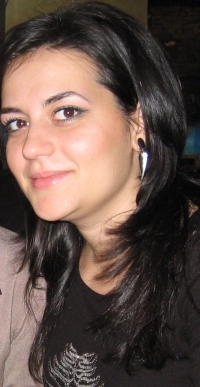 Dhoriola Papailia, Ministry of Interior
What were your expectations when applying for the course?
I was expecting to gain a full overview of and detailed approach to the legislation of the countries in the region compared with that of the EU, including concrete examples of the practices of these countries, but certainly also of the trainers too.
To what extent would you say these expectations were met?
I can say that the training course was well organised and a large part of the programme was realised, so the goals of my participation were mostly achieved. The introduction of the trainers was complete and understandable, although the material was very technical.
How has the attendance to the training influenced your work?
My participation in this training activity has of course proved very valuable and contributed firstly to my profession and secondly to my performance as a lawyer in the Ministry of Interior. The course on Legislative Drafting mostly helped me in respect of drafting laws, the elements that mostly match with EU legislation and how to make it possible.
How far has the knowledge you acquired during the course been transferable to or useful for your daily work?
Even though my position is in the Directory of Legal Representation, I also assist and give legal advice even at the stage of preparation of laws and regulations, so the knowledge I acquired has certainly been transferable to my daily work.


Have you kept in contact with the other participants?
I have the contact details of all of the participants and am keeping in touch, especially with the representatives from Kosovo.

Do you have any other comments or feedback regarding the course?
This was such a valuable experience and useful guidance for my future professional work. I would really like to thank ReSPA for organising such good training events, and I hope to have other possibilities in the near future.
Archive