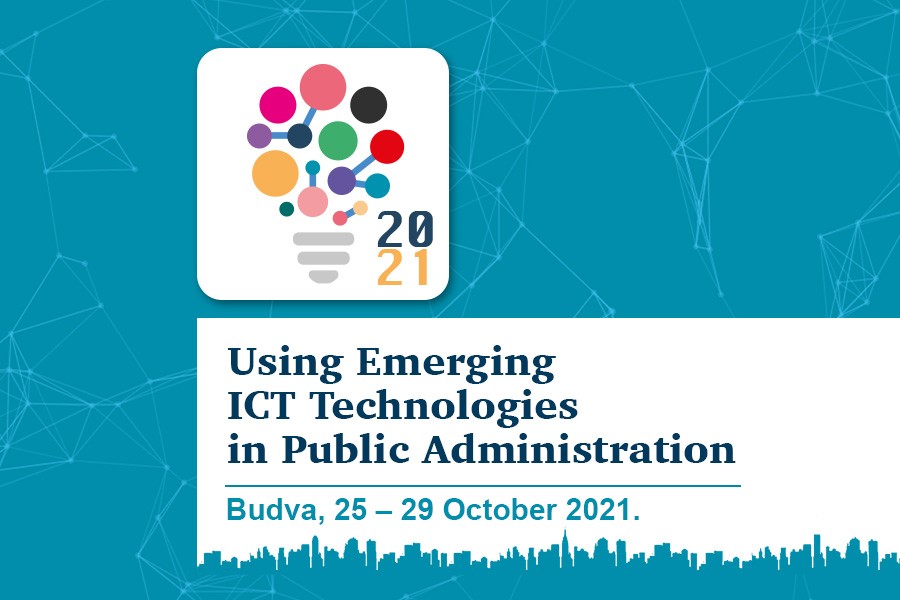 Seasonal School on Digital Transformation
---
ReSPA is organizing the Seasonal School on Digital Transformation - Using Emerging ICT Technologies in Public Administration - from 25-29 October 2021 in Budva, Montenegro.
The Seasonal School on Digital Transformation 2021 will focus on the theme "Using Emerging ICT technologies in Public Administartion".
It will gather participants from the WB public institutions responsible for e-Government (ReSPA e-GOV Working Group members / e-GOV practitioners) whom several officials from HRMD Working Group will join, aiming at creation of an interdisciplinary platform for civil servants practitioners, educators and researchers to present and discuss the most relevant aspects of using the emerging ICT technologies in public administration such as Artificial Intelligence, Cloud and Blockchain.
The School will reiterate the topic of Design Thinking Methodologies and innovativeness assured when using this methodology and applying the human-centred approach in designing digitized public services using Artificial Intelligence.
Additionally, The Seasonal School will address the issue of Cybersecurity as a key element to trusted and sustainable digital transformation and its role in the context of emerging technologies. Communication challenges adherent to digital transformation in the public sector that refers to fears and resistance when using and/or accepting new digitized public service will be tackled too.
These described aspects of potentials, benefits and threats, proper design and protection mechanisms related to use of some of emerging ICT technologies will be discussed over five days E-GOV Seasonal School 2021.
Note:
Due to the Covid-19 pandemic, please note that all health measures recommended by the in-charged authorities shall be followed (including keeping hands clean, sneezing and coughing into bent elbows, opening windows, wearing a mask, and continuing physical distancing).
For more information about the activity, please find attached Provisional Agenda.