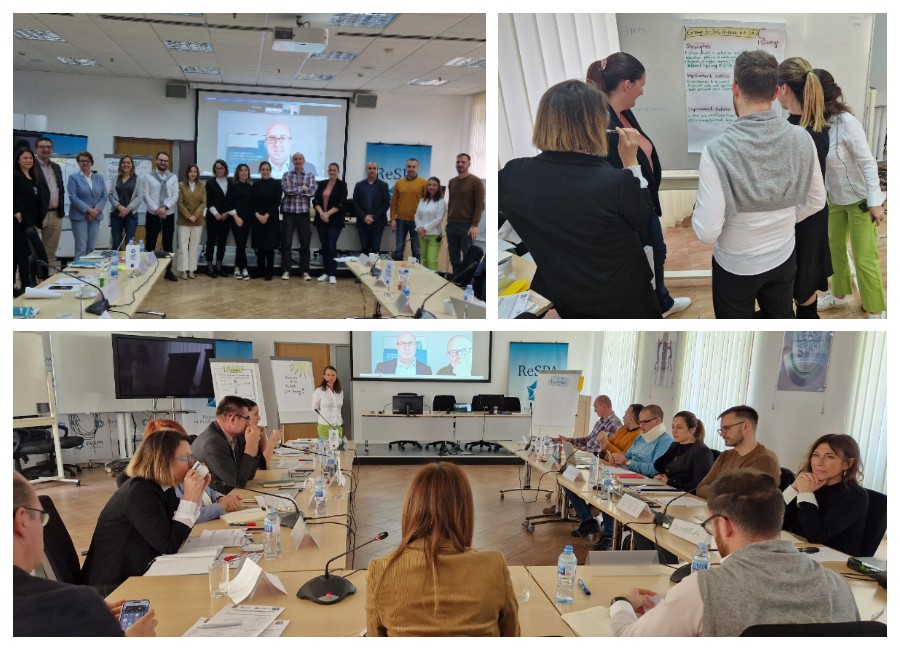 Re-introducing CAF in ReSPA: Second Cycle of Strong Commitment to CAF and Our Continuous Improvement
---
Today ReSPA team started with the second cycle of CAF implementation in ReSPA. As firm CAF believers, the whole ReSPA team as a Self-Assessment Group will work towards improving organisational performance to ultimately better support the Western Balkans public administrations and public administration reform processes.
Maja Handjiska-Trendafilova, ReSPA Director, confirmed the "growing importance of quality and excellence in the public sector in the Western Balkans", opening the first CAF Training. Thomas Prorok, Managing Director of KDZ, praised ReSPA as an excellent role model for implementing CAF in the region, underlining that "ReSPA is an excellent role model for other PA institutions in the Western Balkans."
Within its Regional Quality Management Centre ReSPA is working on increasing the institutionalisation of CAF within public institutions. We aim to upgrade administrations' quality management as a prerequisite for better work performance and provision of quality public services for our citizens. In this journey, we are strongly supported by our partners from the KDZ Austria and Austria Development Agency within BACID III Programme.
In June 2020, ReSPA was awarded with an "Effective CAF-USER" label after two years of CAF implementation. The European Quality Label was proof of ReSPA's striving to work based on principles of excellence.
This time, newcomers in ReSPA and those who already went through the first CAF cycle will have the opportunity to work together, examine our strengths and areas of improvement, and propose actions for improvement.
With the great support of CAF Experts, Philip Parzer and Alexandra Schantl, ReSPA team went through the first CAF Training and deep-dived into the enablers and results in the CAF model needed to be examined for the never-ending journey towards excellence!
The next CAF Consensus Workshop will be held on 09-10 May 2023.