Conferences
ReSPA has organized 6 Annual Conferences, with the last one being organized completely by the ReSPA team. It was the first time that ReSPA held its conference in its premises. The Sixth Annual Conference was a two-day event which took place on the premises of ReSPA in Danilovgrad, and at the Ministry of Culture in Cetinje, Montenegro. The Conference focused on "Good Governance through Participative Democracy and Client Oriented Public Administration". The vent consisted of plenary sessions and a Round Table. The main plenary sessions took place in Danilovgrad, and the Round table with the presence of the ministers in charge of public administration reform and high level officials from the public administrations of the Western Balkans.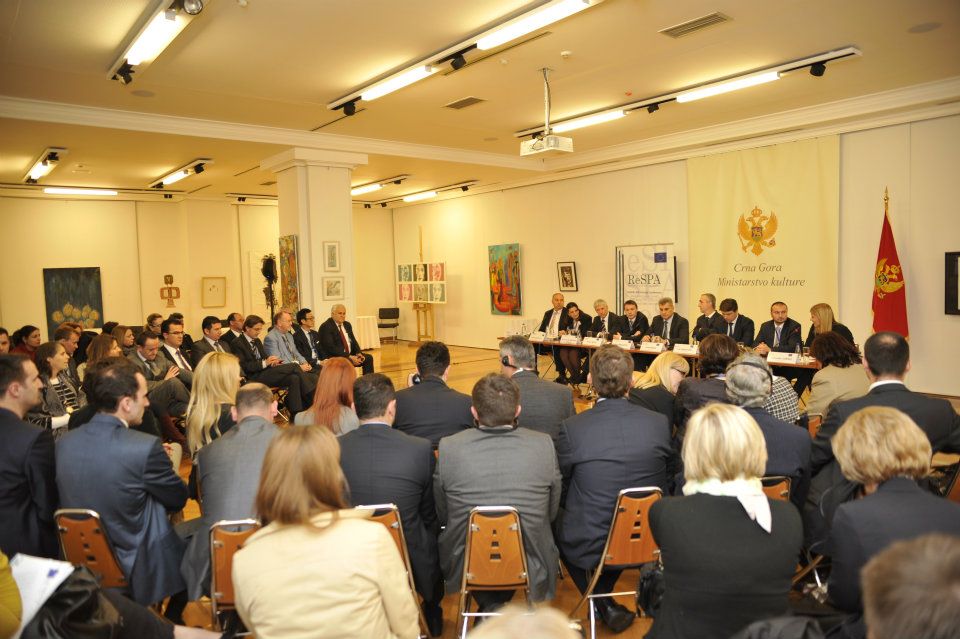 6th ReSPA Annual Conference
It gathered alongside the representatives of public servants from the Western Balkan Countries, Intergovernmental organizations, foreign organizations, EU institutions and ministers and ambassadors from the respected ReSPA member countries. It has highlighted some of the most valuable regional (Western Balkan), EU examples and also from the intergovernmental worldwide perspectives (UN).
The two days conference highlighted a range of good practice initiatives and systems in Public Administration in the Western Balkans. Particularly relevant are efficient and effective Public Service delivery systems and how the obstacles have been overcome.
The main conclusions which were drawn during the conference are:
Participative democracy is the main tool how to ensure good governance in the process of EU Integration;
All eight principles of good governance are equally important. In particular it was highlighted the efficiency, citizens participation in the decision making process, inclusiveness, and last but not least effective public services delivery;
The public administration of the countries of the Western Balkan and wider, should be more open to the citizens and businesses while delivering public services;
Client oriented administration and other aspects of the well functioning of the public administration shall be encouraged by EU and other regional initiatives (ReSPA);
Some of the recommendations that were made during the conference include:
Promote a role model of collaborative governance and innovative use of ICT technologies in the WB countries
Capacity building for innovative PA reforms